We hope that you have all enjoyed a sunny, restful and relaxing half term. For some time, Coda Music Trust and Hampshire Arts for Recreation and Therapy (hArt) have been working closely together, nurturing a partnership and sharing both premises and common aims. The two charities have now…
Latest Videos
A short clip about Beautiful Sounds at Coda Music Trust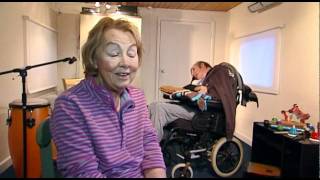 A short film about Music Therapy at Coda Music Trust.
Latest Posts
Wednesdays, 10.30am – 11.15am Starting Wednesday 31st January For ages 0-12 months FREE (funded by The Youth Music Catalyser Fund) 8 week programme We are delighted to be hosting a new music programme from Babigloo-Music for Babies in the new year. Babigloo is a music project for…
Our tree is up, the music centre has been decorated and we're starting to feel festive! Don't forget, we have our Christmas Concert event on Sunday 10th December from 6.30 – 10.00pm at New Milton Memorial Centre, Whitefield Road, New Milton BH25 6DE. It is a FREE event where we will be enjoying performances…
We have been informed by the local authorities that Walkford Road from The Walkford Pub up to Holly Lane will be closed FROM TODAY (20th November) for five weeks until 22nd December for gas works. This will result in various part road closures up to and including the junction of Chewton Farm Road….